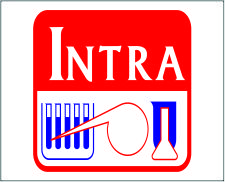 Innovation in practice and performance leads us to success in business. Intra was established on 14th Jan 1981, that great journey started With many commitment and principle. We have taken granted that the quality, efficiency, stability will give us in the base on the pharmaceuticals Field. A period of 35 year we have given not only the slogan
Health For All But delivered our shares in pharmaceuticals with more than 1500 latest Products in many segments.
INTRA LABS
#39, 1st Floor, New Timberyard Layout, Byatarayanapura, Off Mysore Road Bangalore – 560026.
Email: salesintralab3637@gmail.com
marketingintralabsmyr@gmail.com
marketingintralabsmys@gmail.com
Mobile: 09019312223/ 08861488618
Landline: 080-26754892 / 93
Website: www.intralabs.in