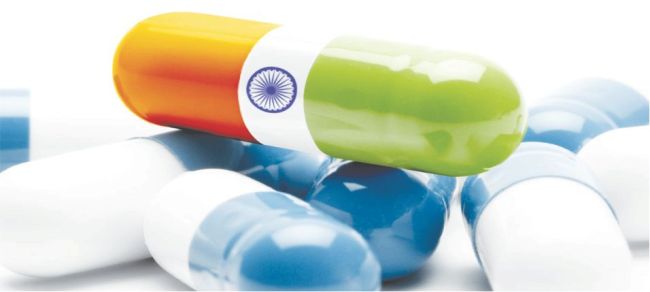 Mumbai : Proposal to create IDS is been taken seriously.The inter-ministerial expert group will come out with a set of recommendations paving way for the induction of competent pharmacy professionals in key government departments and undertakings through IDS. Hosted by Delhi-based health advocacy group Udyog Development Foundation (UDF) with support from the health ministry, the inter-ministerial expert group comprises of officials from Department of Personnel and Training (DoPT), Union Public Service Commission (UPSC), Pharmacy Council of India (PCI), Department of Pharmaceuticals (DoP) and health ministry. The move is also aimed at inclusion of pharmacy subject in UPSC much on the lines of Indian Administrative Service conducted by the UPSC.
The UDF has invited expert group of professionals from CDSCO, NIPER, CSIR, ICMR, DST and DBT which will come out with a set of recommendations. During the discussion, it came out the need to educate pharmacists on dispensing medicines through a course module to be worked out in association with the PCI, state pharmacy councils, DCGI, state drug controllers, Indian Pharmaceutical Association (IPA), Indian Pharmacists Graduate Association (IPGA), Association of Pharmaceutical Teachers of India (APTI), All India Drug Control Officers Confederation (AIDCOC), The Indian Hospital Pharmacists' Association (IHPA) and other professional bodies. UDF had launched India Pharmacists Abhiyan in Varanasi recently.
The 5-year long programme, which will cover all states from Kashmir to Kanyakumari between 2015 and 2020, aims at sensitising policy makers towards patient safety. The event also marked the submission of a memorandum to the Prime Minister's Office. Pharmacists associated with India Pharmacists Abhiyan, New Delhi had toured the country under India Pharmacists Revolutionary Yatra (IPR) from Kashmir to Kanyakumari from January 2013 to December 2013 to study and understand the scenario in pharma sector and found that many areas in the pharma sector like academia, regulatory authority, health service, industry and business or retail segment are functioning with outdated and obsolete concepts and laws.
During the course of the yatra, a study regarding hygiene and cleanliness around the premises of drugs warehouses, stocking premises and their maintenance found that it was managed by non-professionals or non-pharmacy professionals. India Pharmacists Abhiyan Convener Amitav Joyprakash Choudhury, "Crores of rupees worth of medicines are getting wasted due to unprofessional management. There is a need for empowerment of the pharmacists as a remedial measure.
There is a need for reforms in all the relevant sectors so that the professional service of the pharmacists could be made available to the patients." Other recommendations include formation of Ministry of Pharmaceuticals, specify pharmacists role in health policy, prescription writing of some essential drugs for pharmacists working in hospital in the absence of doctor and opening generic medicine store (Jan Aushadhi stores) up to village level in the country by pharmacists