New Delhi: Hope selling more often than not is a device of deceit. God forbid, much touted 'Modicare' belonged to that category.
The avowed aim stated in the budget though is Universal Health Coverage (UHC) but, according to health policy experts, even if it is not a hot air for upcoming general election of 2019, it is a piecemeal prescription and misplaced. Some have called it a mere placebo. In medical lexicon, placebo is a substance or treatment with no active therapeutic effect, which is given to a person in order to deceive the recipient.
As 'jumla' (hollow promises) barb has stuck on PM Narendra Modi, the ambitious Health Protection Scheme (NHPS) aka 'Modicare' is being viewed in that light by many. Under, Ayushman Bharat Programme, Rs 5 lakh annual coverage to 10 crore families meaning thereby 40 crore of people, for secondary and tertiary care hospitalization has been promised.
On the face of it, all looks honky dory and pregnant with a lot of hope for those sections of society which are deprived of quality and affordable healthcare services so far but there are fears that it might abort. Apologists are praising, for obvious reasons, it to the skies comparing it to Obamacare and the biggest public healthcare scheme in the world. On the other hand, detractors dismiss it as a mere wordy dole out keeping in mind the 2019 general elections. Health policy experts, in between, have pointed out the lacunae in the scheme and prescribed what would have been the better and certain way to Universal Health Coverage.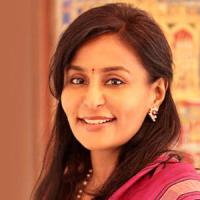 Apollo Hospitals Chairman Dr Pratap C Reddy has called it an ambitious out of box thinking, saying it was need of the hour and it would prove a game changer. Suneeta Reddy, MD, Apollo group of hospitals is all praise for the huge public health coverage scheme. She said, 'the allocation is a huge step in making healthcare affordable and accessible by launching the world's largest healthcare scheme. It is indeed heartening that 40 percent of India's population will be covered under an insurance scheme. If the NHPC is properly implemented and monitored, we would have taken an important step in creating Swasth Bharat. Effectively this initiative  which amounts to USD 800 billion dollars tops even the US' Medicaid program  which amounts to USD 550 billion.'
Union Health and Family Welfare Minister JP Nadda called it more than the insurance. WHO has of course welcomed announcement for a new health protection scheme.
Dr Srinath Reddy, Chairman, Public Health Foundation of India(PHFI) and architect of the concept of Universal Health Coverage, is impressed but finds it wanting too. Talking to Medicare News, Dr Reddy, one of the globally acclaimed health policy experts, said, ' NHPS increases access of poor people to hospitalised advanced care, with a higher level of financial protection than offered by its precursor RSBY. However, it too does not cover out-patient care which accounts for the largest fraction of out-of-picket expenditure.'
Dr Reddy further said, 'It is also disconnected from primary care, which is vital for preventing serious disease and reducing the need for expensive advanced care. Primary care needs to be strengthened with greater investment in human resources, infrastructure and integration of services. It can then serve as an effective gate keeper for advanced care and reduce the overload on NHPS. Unless the mechanisms of strategic purchase in NHPS are well defined and strictly regulated, empanelled hospitals can escalate health care costs through unnecessary tests and treatments. NHPS also needs to be integrated with state health insurance schemes to expand the resource pool and ensure portability of coverage within the whole country.'
But ex health Secretary Keshav Desiraju does not seem impressed at all. He tweeted, 'Need to look at the details but surely this vast outlay could have been used to strengthen public health system and improve government and medical and nursing colleges. Employ more people, pay better salaries. Why transfer funds to private hospitals?'
Where is the money? The poser flies in the face of 'Modicare'. The scheme will incur huge expenditure but no money is visible to buttress it.
One past experience also raises doubt. Budget 2016 had promised providing monetary assistance of Rs 1 lakh per family. The scheme did not see the light of the day. Union cabinet did not give its approval. Even former Prime Minister Dr Manmohan Singh has expressed concern about fiscal arithmetic of it.