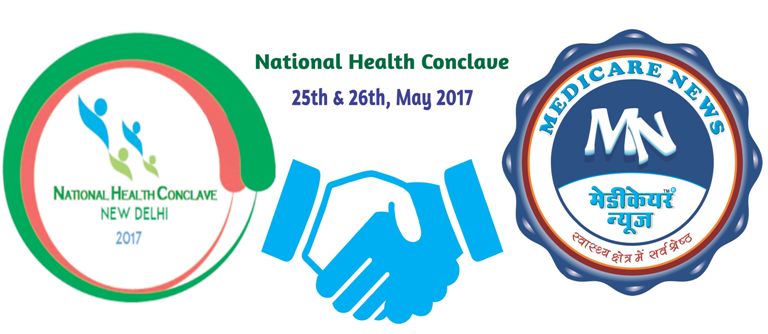 New Delhi: National Health conclave is going to be unprecedented deliberations over the health concerns India is confronted with. It is evidenced by the number and quality of participating stakeholders. Starting from the Union Ministry of Health and Family Welfare and its allied institutions, it is a veritable Who's Who of research, academic, hospitals and industry organizations relating to healthcare activities. Given the sheer scale of participation, the hope that effective roadmap for tackling impending NCD (Non Communicable Diseases) would emerge from this conclave is not ill founded.
The various stake holders taking part in conclave includes : Ministry of Health and Family Welfare, Ministry of AYUSH, Government of India, Director General Medical Services – Defense (DGMS), Department of Biotechnology, Ministry of Science and Technology, Government of India, National Board of Examination, National Health Systems Resource Centre , National Centre for Health Informatics, Quality Council of India, Indian Space Research Organization, Public Health Foundation of India, Indian Council of Medical Research, Indian Institute of Management, Bangalore ,Indian Institute of Technology, Madras, Christian Medical College, Vellore and National Law school of India University.
The list is quite long. Other organizations who would participate are Association of Healthcare Providers India, Association of National Board Accredited Institutions, Consortium of Accredited Healthcare Organizations, Association of  Biotech Led Enterprise, Association of Indian Health Sciences Universities, Association of Indian Medical Device Industry, Disease Management Association of India, Organization of Pharmaceutical Producers of India, Healthcare Sector Skill Council ,Indian Medical Association, Indian Pharmaceutical Association,
The icing on the cake is that British Medical Journal, India and Google, the global digital giant constitute the knowledge partners of the conclave.
Medicare News has been chosen as the media partner of this mega healthcare gathering. Starting 2002 in its black and white tabloid form, Medicare News has now morphed into its 12 page coloured, vibrant and larger appearance. Through meaningful journey so far, it has indelibly carved its name in the global pharmaceutical and healthcare realm. Medicare News is a name to reckon with in healthcare circle. Its reach, 'TRP' as it is popularly called in latest jargon, is tremendous and verifiable.
Medicare News, only fortnightly newspaper in print, in its 14 years of run so far, Medicare News has always straddled across the scene with head held high without ever compromising quality and ethics. Keeping pace with the time, high end digital component is yet another icing on the Medicare News cake. The digital arm has turned out a great force multiplier for its fortnightly print outing. Along with print, Medicare News now has established its paramount presence also through E-portal and social media. It intends to acquire all attributes of time and would not be found lacking in newest form of information dissemination. Apps, videos, healthcare books et al are in the offing. Rating hospitals, doctors, path labs, and diagnostics after thorough probe and honouring true heelers are also in the pipeline.