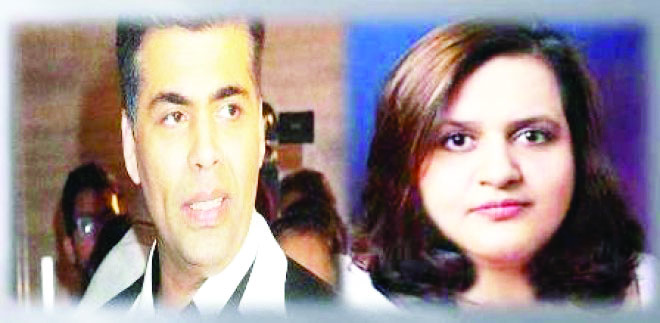 New Delhi/ Mumbai: Karan Johar may be in 'gay abandon' on becoming a single parent to twins through surrogacy. And he and his cohorts in the bollywood may be going gaga over this acquisition, fertility experts, by and large, have expressed anguish dubbing this as his indiscretion in the name of individual freedom. To use his bug bear Kangana Ranaut's portrayal, the Movie mafia and snooty Johar has muddied the sacrosanct surrogacy (as depicted by its practitioners)  instead of being its flag bearer.
Karan Johar becoming single dad of twins, Ruhee and Yash, has perhaps hastened the ban on commercial surrogacy (renting a womb) in India. The draft bill, already passed in Lok Sabha, effectively does away with this process of assisted reproduction. But it being sent to standing parliamentary committee in Rajya Sabha for rethink had raised the hope that the process might get a new lease of life. But audacity of Karan Johar might prove last hurrah for surrogacy.
Dr. Archana Dhawan Bajaj, fertility expert of Nurture, Narayana's famous IVF centre, is perturbed by Johor's indiscretion. Dr. Bajaj, who practises only ethical surrogacy, says, 'I am totally against single parenthood and never entertained anyone for this in Nurture. Karan Johar has brought ignominy on otherwise a sacrosanct process that empowers poor surrogates and hands bundles of joys to hapless childless couples. Being single and because of what Johar is perceived to be, he is not at all competent to provide ideal setting and family environment for the upbringing of two unsuspecting babies. '
Hot on the heels of Johar's announcement of having child 'trophies', Supreme Court had to intervene to compel  central government to give undertaking that henceforth single parenting would not be allowed. Only infertile married Indian couples would be entitled to take the route. Had the Assisted Reproductive (ART) Regulation Bill been passed, Karan Johar would not have been able to fulfil his wish of having bundles of joy.
Dr. Bajaj says, 'Acts like that of Johar and his likes have been the cause of disrepute of this sacrosanct contract for co-operation in fertility and sharing of joys of birth of a baby. The lives of all poor surrogate mothers I have dealt with so far have been completely transformed and they feel blessed for cooperating in fertility. The premise that surrogate mothers are exploited and duped is ill founded barring stray cases. Not even a single surrogate mother so far has come forward complaining exploitation. When an RTI application was filed asking about complaint of such exploitation, the answer was none. The legislation to ban commercial surrogacy seems mindless and against women empowerment. I pray the government should rethink its decision to do away with surrogacy.'
Dr.Archana Bajaj, a senior consultant obstetrician, gynecologist, fertility & IVF expert explains further, 'IVF and surrogacy has helped many childless couples but trend towards single parenthood can have far reaching effect on child's behaviour and impact several areas of life, including emotional, mental growth and social behaviours of the child.'
According to estimates, in India, there are over 30 million infertile couples in the country, out of which 20 percent need IVF to conceive.  Out of these IVF hopefuls, about 2% are having miscarriages and or have undeveloped and faulty wombs.