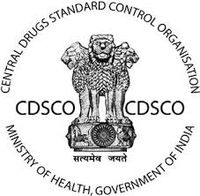 New Delhi
The drug price controller has formulated the draft of a "one-time settlement plan" for pharma-ceutical companies that admit to over-charging. According to the proposal, the department of pharmaceuticals and the finance ministry will work together on the quantum of waiver on interest payment. As of June, the National Pharmaceutical Pricing Authority (NPPA) was to recover a total of Rs 4,567 crore, including interest, from pharma companies for overcharging.
The amount is subject to ongoing litigation, with cases being so contested in the courts being Rs 3,720 crore, it had said. The amount in question for overcharging cases still under process is Rs 772 crore. The initial idea came from the department of pharmaceuticals, which asked the NPPA to form a draft proposal, it is learnt. Final approval has to come from the finance ministry, which had earlier rejected a similar proposal.
NPPA has since its inception issued 1,389 demand notices to pharma companies. A sum of Rs 4,953 crore was demanded as overcharged amount, including interest, of which Rs 386.9 crore had been realised till end-June this year. NPPA's mandate is to fix or revise the prices of controlled bulk drugs and formulations, and to enforce prices and availability of medicines. It has been entrusted with fixation of prices in the National List of Essential Medicines. And, monitors prices of drugs not subject to control, to check if these are at reasonable levels.