New Delhi: As for medical device policies, the government finds itself caught between a rock and a hard place. The result invariably is pleasing none. Predictably, Union budget miffs both native manufacturers and Importers of medical devices. While NATHEALTH resents cess on custom duties for imported medical devices, AIMED 'mange' more cess.
NATHEALTH in a press release to Medicare News says, 'A cess on custom duties for import has been imposed on imported medical devices in the budget presumably to fund viability gap for new healthcare infra in tier 2/3 cities and spur local manufacturing. While there is a stated need to build new infra, we should earmark direct infrastructure funds out of Government's healthcare spend and not tax medical equipment which are essential components for affordable healthcare. This move affects consumers, providers and a significant category of medical equipment manufacturers. This is an across the board cess in all imports and it will not lead to local manufacturing for a number of medical equipment categories and hence increase healthcare costs. We believe that Make in India program has to be built on a broader vision that builds demand and supply side incentives through a longer term policy framework to spur long term investments. NATHEALTH urges government to reconsider and retract this move keeping in mind the sectorial need for investments, long term policy stability and affordability of healthcare under Ayushman Bhara'
On the contrary, Mr. Rajiv Nath, forum coordinator, Association of Indian Medical Device Industry, flays government for less cess, well below the expected one.  Expressing deep disappointment and anguish over the Union Budget 2020, he has said the Indian Medical Device Industry has again been given cold shoulder.
Rajiv Nath says, 'R2 years back Finance Minister announces Duty increased to 10% up from 7.5% and in evening we saw notification reversing this to 7.5% . This year FM announces taxation will drive public healthcare funding but the fine print states it as cess so if duty on a device was 5% it becomes 5.25 % effectively! Only a meagre increase of 0.25% to protect domestic manufacturing and motivate traders to become manufacturers'
'AIMED after going through the fine prints of the budget finds out that only a meagre increase of 0.25% is given whereas the Medical Devices Industry thought  5 % cess on Basic so it's 5+ 5 = 10%', he adds.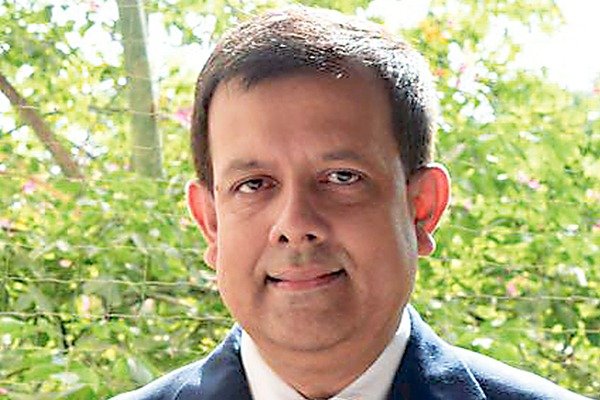 'Today when India faces the coronavirus epidemic what's India's preparedness and health security of our country? 60% of gloves we consume, we import even if we are the 4th largest latex – rubber producing nation in world. Our own manufacturers import non sterile latex examination gloves and market these under their brands – not a single manufacturer bothers to produce these low priced examination gloves if the duty on these is zero %. Tomorrow if China can't supply due to factories being shut and Malaysia has to give priority to China, India does not have the capability to take care of health security of its citizens due to such apathy to protect its manufacturing. Similar is the case of many other medical devices whether thermometer or hot water bottle or adhesive bandages, added Mr Nath.
Summing up, Mr. Rajiv Nath says, 'We were expecting the government to move forward on promised reforms and anticipated conducive measures to boost domestic manufacturing of the medical devices. It is frustrating that against our expectations, the government has not included any measures to help end the 80-90% import dependence forced upon us and an ever increasing import bill of over Rs. 38,837 Crore & promoting growth Indian Medical Device industry.'