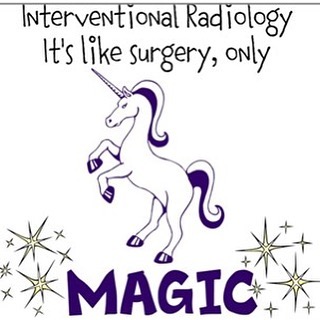 New Delhi: Interventional Radiology (IR) might come, see and conquer diseases soon in India.
So far, they would mainly navigate the innards of human body with ease and without hurting any of its strands, locate disease and feel it well within their power to fix it. But then some other specialist would take over and they would be left mere adjunct to him.
However, with Medical Council of India (MCI) granting Interventional Radiology (IR) a status of super speciality a while ago and Indian Medical Association (IMA) charting it as a robust treatment option for liver cancer this month, there are bound to be a paradigm shift in the way treatments are being rendered here. As IR breaches the glass ceiling in India, this super speciality is poised to offer no scalpel but more effective treatment option to patients in India. Interventional Radiologists may slowly but surely edge out surgeons from treatment of many conditions.
Interventional radiologists are doctors who are trained in radiology and interventional therapy. No other specialty possesses such unique blend of skills as IR. The range of conditions which can be treated by IR is enormous and continually expanding. The advantages are reduced risks, shorter hospital stays, lower costs, greater comfort, quicker recovery and return to work. The effectiveness of treatment is often better than with traditional treatments.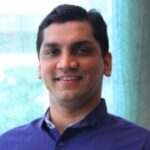 Talking to Medicare News, Dr Abhishek Bansal, Consultant, Interventional Radiology, Fortis Hospital Shalimar Bagh, said, 'Interventional Radiology (IR) is an exciting & unique speciality that is at the intersection of Radiology and Surgery. It has been called as the 'Surgery of the new millennium' because it replaces the scalpel with a needle. Seeing its increasing importance, many surgeons are taking it up without proper training which is not in the interest of the patient.'
Dr Bansal, the young Interventional Radiologist, who claims to have treated so far successfully over 100 of liver cancer patients, further said, 'It is gratifying to treat patients with minimally invasive image guided procedures especially those who had lost all hope. We can now treat many conditions that once required open, invasive surgery. It is the future of medicine and even in current times has been called the 4th pillar of Oncology management. This is one field which is intricately linked with technology and as further technological advancements are made; we are able to reach nearly anywhere inside the body and offer new, innovative and less invasive treatment options.'
Dr Bansal said, 'It is a challenging field, requires out of the box thinking and is now changing treatment paradigms all across the world. There are not many IR experts in India. Indian Society of Vascular and Interventional Radiology (ISVIR) consist of merely about 800 members. But with MCI taking cognizance of its effectiveness in treatment of various conditions and allowing DM course, the number is sure to augment in times to come.
'IR experts are coming so handy in the treatments of liver cancer patients who are diagnosed early. But in Delhi, except in All Indian Institute of Medical Sciences (AIIMS), this facility is not in any other big government hostels. From liver cancer, kidney cancer, pancreatic cancer, brain cancer, gall bladder cancer, lung cancer to non cancerous conditions like averting stroke, stopping bleeding, varicose veins- the list is long where Interventional Radiology gives far better result. We can even intervene effectively in TB and dialyses', he added.
Talking to Medicare News, Dr Harsh Mahajan, founder, Mahajan Imaging Centre and former president of Indian Radiological and imaging, said, 'Interventional Radiology is not only the first line of treatment of liver cancer, it is its final treatment. When nothing works, IR can come handy. Since it involves only a wire and needle, there are almost no side effects. It is the minimally invasive procedure in the real sense of term.'
Dr Mahajan, who is also with Sir Ganga Ram Hospital, further said, ' Interventional Radiology is a very effective alternative to surgery. I have been trying from last 33 years to make it clinically interventional but it had to face a lot of resistance in India, though in USA and European countries IR is quite an evolved branch of medicine from long ago and different kinds of conditions are being treated. Surgeons here resisted it as a treatment option for long but its efficacy is slowly sinking in. Of late, surgeons are also switching over to Interventional Radiology but they should not go for this modality unless they are proper training. Without proper training, it can prove counterproductive too.'
Interventional Radiology (IR) refers to a range of techniques which rely on the use radiological image guidance (X-ray, ultrasound, CT scan or magnetic resonance imaging [MRI]) to precisely target therapy. Most IR treatments are minimally invasive alternatives to open and laparoscopic (keyhole) surgery. As many IR procedures start with passing a needle through the skin to the target it is sometimes called pinhole surgery. There is hardly any area of hospital medicine where IR has not had some impact on patient management.
Narrowing of arteries leads to restricted blood flow. Interventional radiologists treat this by using balloons to stretch the vessel (balloon angioplasty, PTA) and stents to hold them open. Sometimes arteries or bypass grafts block suddenly with a rapid loss of blood supply to the limb. Unless the blood supply is restored this can lead to amputation. Interventional radiologists can help by infusion of clot busting drugs directly into the artery via small catheters thus saving many limbs.
IRs treat expanded arteries (aneurysms) at risk of rupture and bleeding by relining the vessel with a tube called a stent graft. Bleeding (haemorrhage) is the most common vascular emergency treated by IR. Haemorrhage can come from almost anywhere e.g. from the gut, secondary to major injury or following birth. Bleeding can often permanently be stopped by blocking the vessel (embolization), relining the vessel with a stent graft or by blowing up a balloon in the vessel to stop the bleeding until emergency surgery can be performed. Interventional radiology is also used to prevent bleeding during some sorts of surgery e.g. during caesarean section in patients with a high risk of bleeding from an abnormal placenta (post partum haemorrhage).IR can treat blood clots in the lung (pulmonary embolism), dilated veins (varicose veins), that most commonly occur in the legs, venous thrombosis and what not.
In non vascular intervention, it can treat the tumour / cancer (tumour ablation, embolization), can relieve the effects of the cancer on other systems, can drain collections of fluid or pus in the chest or abdomen, place feeding tubes, can treat collapsed spinal bones (vertebroplasty), can treat kidney stones, gall stones and what not.