Consent on the removal of Surjeet Mehta, all the districts members stand up and give a letter of approval
Solan. Regarding its effect on GST tax system and drug trade, the Punjab Chemist Association on July 15 and 16 concluded a meeting in Hotel Surya Vilas located in Solan's cold plaintiffs. The activities of the association were also discussed openly in this meeting of the Executive. In the meeting, the Presidents and General Secretaries of all the districts of Punjab have reached their views. Issues like free scheme, discount, expiry, return of goods, up to 30th June in stocks, tax returns on medicines, taxation and drug prescriptions are in the meeting.
In the PCA meeting, it was decided unanimously that soon the matter would be discussed in front of the Central Government Committee and the ETC in Punjab so that the drug trader should not face any problem. PCA General Secretary Surinder Duggal presented the full details of the fix rate fixed by the National Pharmaceutical Pricing Authority (NPPA) in front of the members. Punjab Chemist Association treasurer Narinder Mittal gave the details of the last three months, it was decided that those who misused money during the last tenure would be felicitated against them.
Vijay Anand, President of the Chandigarh Chemist Association, T.R. Panthri President Uttarakhand Chemist Association and Treasurer Sandeep Malhotra, specially arrived and reached the meeting. PCA Officiating President GS Chawla and General Secretary Surinder Duggal thanked the members present in large number and cooperated to stop drug addiction.
In the Solan meeting, the Presidents and General Secretaries of all the districts wrote his statement on their own letter head that the Officiating President Gurbaksh Singh Chawla was declared as the President of Punjab Chemist Association. With this consent of all, this opinion got passed and all present members stood up and agreed on this because of the illness of Surjit Mehta, President Punjab Chemist Association that has been running ill for some time now, they are unable to do anything due to the illness. GS Chawla and Surinder Duggal said that we do not want to fall into any legal footing, and it is being treated correspondingly with Surjit Mehta, but there is no answer from them till now. Duggal said that we want to take the PCA forward, and not to waste our time in cutting the rounds of courts. Some mischievous elements are working to spoil the PCA with the excuse of Surjit Mehta's illness.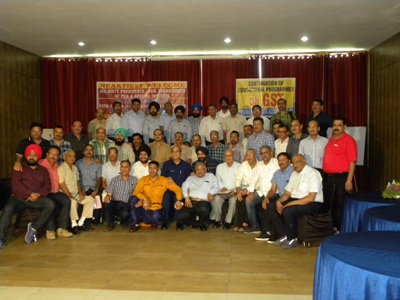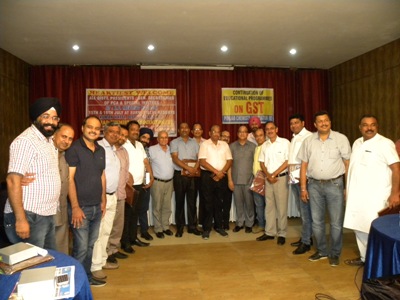 Executive Committee of Punjab Chemist Association, GS Chawla and Surinder Duggal and principals of all the districts held their views and it was unanimously decided that any work done against the association in Punjab was eliminated from the Punjab and their district. Will go Apart from this, whatever is promoting addiction in Punjab in the last few years or against whom the action has been taken against the drug addiction will not be given.
Besides Punjab Chief Minister Amrendra Singh, Health Minister Brahm Mohindra, Drug Department Commissioner Varun Runjm, Joint Commissioner Pradeep Mattoo will be requested in writing together form, a prescription on trade NDPS Act and drunk chemist up with for the last four years No action has been taken on them, so action should be taken against such people so that these people's objection Abash possible.

In PCA meeting PCA Officiating president Gurbaksh Singh Chawla, PCA General Secretary Surendra Duggal, PCA cashiers Narendra Mittal, PCA chairman and chairman of Punjab Pharmacy Council Surendra Sharma, Ashok Goel, Sushil Ahuja Patiala, Naresh Jindal, DP Singh, Rajiv Jain Sangrur, Arun Singh Bathinda, Ropar Sudarshan Chaudhari, Malhotra, Jagdish Jagjee, Fazilka Ashok Kumar, Rakesh Aggarwal Phagwara, Raman Kumar Tarn Taran, Rakesh Mahajan, Vij Pathankot, Jatindra Singh Chawla Jalandhar, Fatehgarh Harcharan Singh Gobindgarh, Rvindra Batia, Nandlal Kansal, Bathinda, Rakesh Kumar Goyal Barnala, Rakesh Kumar Jindal Mansa, Lakkhi Tai District Manasa, Amrdeep Singh from Amritsar, Rajesh Sohi, Ashok Kumar, Ravi Kumar, GS Chawla, Armdeep Singh, Rajesh Sohi, Lovely Davar, Mohali H S Batia, Amardeep Singh, Satish Kapoor, Rajiv Gupta, Gurdaspur, Bimal Kumar, Mukesh Kumar, Tarn Taran, Naveen Sood Moga, Ashok Chhabra, Sandeep Fazilka, Rupinder Kumar Bathinda, GS chaska Ludhiana, Ravi Kumar Muktsar, Rajesh Kumar, Vijay Vij Kapurthala, Rajesh Gupta member of Jalandhar and all other districts.
Apart from this, all the members who were present in the meeting were conferred Memento on behalf of the wholesale chemist association Ludhiana. Lovely Davar, senior vice president of Wholesale Chemists Association, Nishant Arora Finance Secretary, Mahendra Singh Makkar General Sacketry, Soni Singh vice president, Rajesh Arodha vice president, G S Grovr additional finance secretary, Munish Makkar joint secretary, and Jagtaran Singh special invites has organized all programme very well.