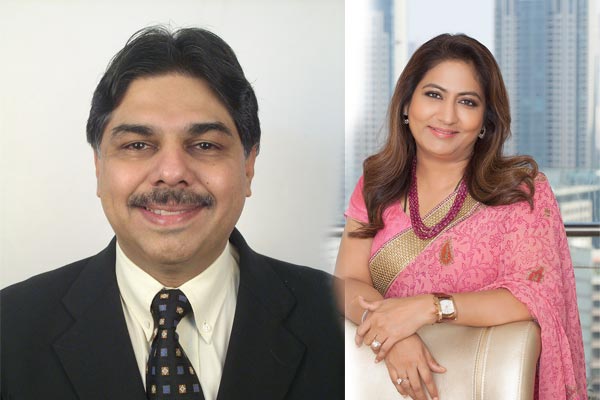 Advt.

New Delhi: Utter lack of awareness about sexual and reproductive health can lead to a litany of sexual disorders. Illiteracy among adolescents and youth in India regarding these matters may put them in jeopardy. Fertility is the major casualty.
Sample this: only 26% of adolescent girls know that a condom should be used only once, and only 34% understood that oral contraceptive pills must be taken daily.
In Sexual and Reproductive Awareness Week 12Feb onwards, FOGSI (Federation of Obstetrics and Gynaecological Societies of India) leaders Dr Hrishikesh D Pai and Dr Nandita Palshetkar  have stressed the need to sensitise adolescents and youth about these intimate matters.
Dr Nandita Palshetkar, Director IVF & Infertility at Fortis Bloom IVF Center, Delhi/Gurgaon & President-elect, Federation of Obstetrics and Gynaecological Societies of India, said, 'Of all the important consequences of poor sexual health is infertility. This is because not maintaining sexual health can lead to various diseases such as STDs which may eventually contribute to loss of fertility. Both men and women should aim at maintaining their sexual and reproductive health by highlighting any specific or unknown symptoms, and address concerns at the earliest. This includes undergoing regular checkups at various stages of their life.'
Dr Hrishikesh D Pai, Director IVF & Infertility at Fortis Bloom IVF Center, Delhi/Gurgaon &Former Secretary General of the Federation of Obstetrics and Gynaecological Societies of India, said, 'Sexual health refers to avoiding infections and illnesses, and taking responsibility to ensure that we protect ourselves and others, emotionally and physically. It is integral to a person's overall health. Lack of awareness can lead to a person being unable to understand the underlying causes of sexual disorders and seek appropriate help. One of the greatest barriers to the WHO's vision of sexual health and promoting responsible sexual behavior is the unwillingness of individuals to discuss their sexual problems. On the Sexual and Reproductive Health Awareness Week, it is important to create awareness on the fact that sexual health issues must be addressed in a timely manner. This can be done by talking about it with a health care provider and your partner.'
Surveys and studies suggest that Indian adolescents and youth do not receive relevant information on sexual matters from reliable sources. There is an overall lack of awareness about sexual and reproductive health in men as well as in women alike in India, which may cause them to suffer a number of disorders. Sexual health refers to the many factors that impact sexual function and reproduction. These include a variety of physical, mental and emotional factors. Disorders that affect any of these factors can impact a person's physical and emotional health, as well as his or her relationships and self-image.
Speaking about this, Some examples of reproductive system disorders include cancers of the cervix or prostate gland, infertility issues, gynaecological problems such as endometriosis, urinary system problems, STDs, sexual dysfunction, painful intercourse, concerns regarding "normal" or acceptable sexual behaviour and lifestyles, and birth control.
The following tips can be followed to ensure that you maintain good sexual health.
Eat healthy. Healthy food nourishes the body and allows it to be at its best in many situations, including sex.
Avoid smoking. Smoking reduces your vitality. Tobacco also leads to constriction of blood vessels including in the genitals. In men, this reduction in the blood flow can lead to difficulty in having or maintaining an erection. In women, it can cause lubrication reduction.
Maintain a healthy weight. Overweight or obese people are at a greater risk of hypertension, hypercholesterolemia and diabetes, medical conditions that may be detrimental to a good sexual health.
Limit alcohol consumption. Consuming large quantities of alcohol can have a negative impact on men and women's sexual capacities.
Communicate with your partner. Feel comfortable with your partner and talk to them about anything that may be worrying you.
Protect yourself. Safety is always first. Using a condom reduces the risks of both an unwanted pregnancy and contracting a sexually transmitted infection (STI).