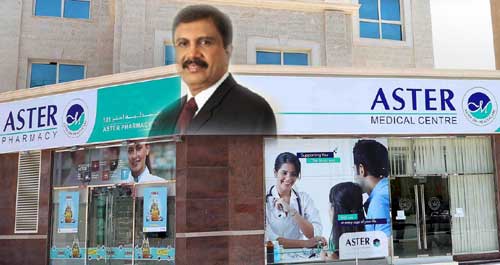 A Nepali woman wakes up after 80 days in induced coma
Indian Aster's ICU also lent a helping hand
Dhananjay Kumar
Dubai/New Delhi: The case speaks a volume about Aster Hospital's tag line 'We'll Treat You Well'. A Nepali expat woman miraculously saw the light of the day again after being in induced coma for 80 days, thanks to dedication of both her hubby and hospital's treating staff. Dubai Aster and India Aster ICU teams coordinated well to pull her from the jaws of death. The pregnant lady had developed a life threatening breathing condition called Acute Respiratory Distress Syndrome (ARDS) which alone makes chances of survival very slim.
To save her life, endangered by a plethora of complications, the treating doctors induced her into coma to put her under intensive medication protocol. She was kept on ventilator for unusually long spell. The waking up of 31 year old newly-wed woman Devi Lama Shrestha on 9 of this month is dubbed as miracle because she had to endure emergency caesarean section surgery too in the midst of life threatening conditions. Mankhool hospital doctors and staff were mighty impressed seeing her hubby Lokendra Shreshta's dedication towards her wife.
Speaking to Medicare News from Dubai, Aster hospital's spokes person Jalee said, ' treating doctors dubbed it a miracle. It was a touch and go between life and death but doctors, motivated by her hubby's unwavering love persevered. He was by her bed side saying he would not live if she leaves.'
She was six months into her pregnancy when she fell seriously ill with high fever and vomiting bouts. She was hospitalized but there was no let up in her condition which got worse and she suddenly collapsed. She was found suffering from Acute Respiratory Distress Syndrome (ARDS), a condition which is possible during pregnancy. Her lungs were inflamed with infection and filled with fluids. Apart from this primary complication, she had a very poor heart function with irregular rhythm. Her kidneys and her liver were affected.
The ganging up of all these conditions together was a recipe for bleak chances of survival. A mitral valve defect was also detected. Doctors had to induce her into coma to put her under intensive medication protocol and she had to have a tracheostomy. She had to be put on a ventilator as she was not capable of breathing independently
According to Dr Chaitanya Prabhu, specialist in Internal Medicine due to risk of multi-organ failure, ARDS, her heart condition and muscle weakness, Devi could not sustain the pregnancy and underwent an emergency Caesarean section. Usually patients are put on assisted breathing devices like ventilators for a maximum of 14 days and gradually weaned off, but Devi remained on the ventilator for a little over three months.'
She is still convalescing and undergoing active physiotherapy to regain strength and move back to her village Kothung in Nepal. She tells a dream that she was travelling in a train occupied her mind throughout her induced come. It would take another six months of full rehabilitation that will include neuro and physical therapy along with the right kind of diet and nutrition to get the patient back on her feet after which Devi plans to open the first three sections of her dream school.