New Delhi: She is a living example of how only immunity can best fight against cancer cells. Her treatment by a new edition of immunotherapy with dendritic cells has almost turned the table on her breast cancer.
A single jab of vaccine created out of her own 200ml blood not only has effectively halted cancer's progression in her but has also deleted most of cancer cells that had claimed nearly all her vital organs. The technology, which has its origin in Germany, seems to be manna from heaven for hundreds of cancer patients like her.
From 2008, when she was diagnosed with breast cancer, till early 2016, it was an unrelenting drift towards the end. In between, chemotherapy was worse than the disease for her. As if it was not enough, she got cancer in another breast too. Despite best of conventional treatments, her cancer travelled to almost all her vital organs; bone, liver, lung and brain – a stage when, not to talk of cure, even remission is well nigh impossible.
But after she was injected with dentritic cell vaccine created from her own blood in July 2016, hope started floating high for her. It was an altogether different story onwards. Before this, she was at tether's end of her life, but now it is other way round. At present, it is her cancer's turn to fight a losing battle with its back to the wall. At 56 now, she is 80 percent free from cancer and looking at the prospect of a long cancer free life.
Talking to Medicare News, her pharmacist son, Tapesh Singhal, Director, LDG India, that has brought this new version of immunotherapy to India recently, said, 'It is a leap of faith for me. When I saw dramatic remission coming over my mother, I decided to make this wonder treatment available to all those Indian cancer patients who have lost all hope of living. Hence, I ventured to establish a clinic near Cyber Park in Gurgaon.'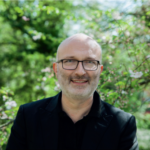 This new edition of immunotherapy is an innovation by Prof. Dr Frank Gansuage, who is a renowned cancer surgeon in Germany. His state of art lab LDG in ULM, Germany gets sample of blood from all over world for processing cancer fighting dentritic cells. Many doctors in Delhi have already used his brand dendritic cells via LDG India with amazing results.
Mr Singhal further said, 'I was desperately searching for some sure cure for saving my mother's life when I stumbled upon Labor Dr Gansauge (LDG) clinic and lab for creating dendritic cells. I took my mother to Germany and got her injected with the dendritic cells created out of her own blood. A single jab is needed in this new edition. I am trying my best to soon bring the lab and this technology here in India. Till then, our clinic is sending blood samples of cancer patients to Germany for the creation of dendritic cells which we inject in patients here. So patients do not need to go to Germany anymore.'
'My mother is not alone. A new success story is that of a 62 year woman lung cancer patient. When she got chemo and radiation, her cancer got more aggressive. Now, after dendritic cell shot, she has had complete remission after 3 months. This therapy is approved in Germany and USA long ago and over 10 thousand patients have already benefitted, Mr Singhal added.
Mr Singhal further said, 'the fact of the matter is, this immunotherapy by dendritic cells should be the first line of treatment because nothing fights cancer better than patients' own innate defences i.e. immunity. One, who did, got the better results without chemo and radiation. But due to lack of knowledge and faith, patients do not make bold to go straight away for this treatment. That is why, we advice them to take the shot while continuing with conservative treatments. The effect is soon palpable. The efficacy of chemotherapy increases with lot less side effects. The quality of life enhances to a great extent and the outcome is surely headed towards complete remission'
Mr Singhal said, ' It may take some time for patients and Oncologists ( cancer doctors ) to concede to immunotherapy as the best treatment but, take it from me, as testimonials of its efficacy are multiplying by the day, it is surely going to be the future of cancer treatment. New version of Immunotherapy by dendric cells is already proving game changer in cancer treatment in India and abroad.'
Treatment by dentritic cells has been in currency in India for a while but Dr Frank Gansuage variety of a single shot is a great advancement on immunotherapy prevalent in the country so far. Instead of as first line of treatment, immunotherapy is often used when conventional therapies fail. Mr Singhal's clinic is the first to introduce new version of immunotherapy in India. His clinic has collaborated with Germany based renowned laboratory of Dr. Gansuage.
Many patients have so far been cured under the supervision of famed cancer specialists in the country. Except blood cancer, immunotherapy has been found efficacious in treatment of a number of cancers including skin, lung, kidney, breast, pancreatic, colon, ovarian and prostate cancer.
Innovations and advancements are regularly taking place in the treatment methods of cancer because it is proving the leading cause of death world over. Immunotherapy by dendritic cells through single cycle is a very important milestone. We must keep in mind our immune cells are the original and first fighters against cancer cells before chemotherapy and radiation. All of us have cancer cells in us but our immune cells keep devouring them and it is an ongoing process. Only when cancer cells are overwhelming in number, our immune cells surrender. Dendritic cell therapy is based on boosting our immune cells' capacity to take on cancer cells again.