New Delhi,
The 'branded' argument easily scores a very strong point of quality in 'generics versus branded medicine' debate, ever after mass women death at a sterilization camp in Chhattisgarh last year.
The champions for branded medicines would argue convincingly: if we seek branded shoes, branded shirt, branded car, how come we can compromise on a matter of life and death by choosing generic medicines over branded ones.
Generic medicines still do not cut ice with most of the doctors in Delhi and NCR region. Now they very conveniently advance Chhattisgarh sterilization tragedy. After probe, it turned out that the tragedy did not occur due to non sterilization of instruments but due to contaminated generic medicines that were used.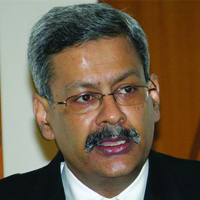 Dr. Anoop Mishra, Chairman, Fortis C-Doc Centre of Excellence for Diabetes, Metabolic Disease and Endocrinology (former professor of medicine in AIIMS) minces no words in his opposition to the use of generics in the present scenario of botched quality control. He unequivocally favors branded medicines. Talking to Dhananjay Kumar, editor in chief, Meditoall, Dr. Mishra says, 'I do not have any faith in generic medicines, given complete absence of quality control regimen and punishment regime in India. In America, FDA does strict monitoring of quality of medicines. FDA has strict guidelines regarding quality control. Unless there is FDA like quality monitoring regime in India, generic medicines are strictly no from me. Of course generics are needed but without strict quality control regime nowise.'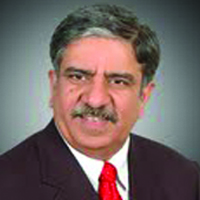 Dr. Praveen Bhatia, Chairman, Institute of Minimal Access and Bariatric Surgey, Sir Ganga Ram Hospital is more forthright in favoring use of only branded medicines. He says it in no uncertain terms, 'I am totally against generic medicine. I can not compromise with the life of my patients by going for generic medicines just because they are cheap. Quality is assured only in branded medicines.'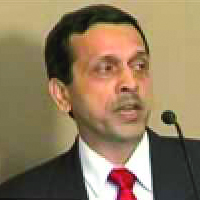 Dr, Arvind Kumar, Director, Institute of Robotics (former professor of Surgery in AIIMS), defends branded medicines by way of his choice for Bata Shoes. He says, 'when I go to Sarojni Nagar Market to buy a pair of shoes for myself, I invariably buy Bata shoe, despite there being a number of attractive looking shoes on display. I opt for Bata because I feel assured about its quality. The same is with branded medicine. Branded medicines offer quality assurance while generics do not.'
Kumar Neeraj, Managing Director, asian pharmaceuticals pvt limited, specializing only in branded medicines, claiming strict quality control, says, 'Quality must be the key in healthcare. It is strange that when we have to buy shirt, shoes and car we seek only branded ones but when it comes to treatment we look for cheap generic medicines for which there is no quality assurance.'
Operating already in 9 states and recently launching in Delhi, the young and dynamic Mr. Neeraj says, 'it will be unfortunate if generics are thrust upon patients without strict quality control regime being in place. If generics are promoted without quality control, chemists will have a field day and they would promote only those companies regardless of quality which would give them more cuts. In that situation doctors, who choose medicines which they think best for their patients, would lose their discretion.'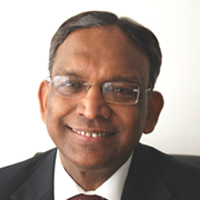 Dr. Vinay Aggarwal, Chairman, Pushpanjali Crosslay hospital and former president, Indian Medical Association, says, 'Quality can never be compromised when it come to treating patients. Generics are cheap for sure but they do not inspire confidence either in patients or in treating doctors. I do not oppose generics but quality must be assured. No doctor would feel assured of quality in regards with generic medicines as of today. Lack of quality audit in India is what stops doctors from siding with generic argument.'