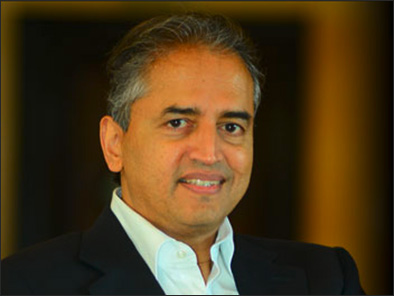 Dr Devi Shetty has arrived to shield the sick
Dhananjay Kumar
Managing Editor
New Delhi/ Gurugram /Bengaluru: Good days (Achhe Din) may be in the offing for the patients in NCR as a benign health honcho has arrived from South of Vindhyas to shield them from corporate hospital sharks making money with impunity in sick rooms.
The man in 'Shining Armour' is Dr Devi Shetty, globally renowned cardiac surgeon and founder-promoter of Narayana Health, the chain of affordable quality multi speciality hospitals beginning from Bengaluru. By taking over two hospitals in the region, one in Delhi and another in Gurugram, Dr Shetty is all set to replicate his idea of healthcare delivery in North India as well.
Talking to Medicare News from Bangalore on phone, Dr. Shetty said in no uncertain terms that he would live his values and keep his credo intact in his new outings in NCR and other parts of North India as well. Dr Shetty said to MN, 'Quality treatment at affordable cost is the whole purpose of existence of Narayana Health. Wherever it goes, its principle would remain the same'. He also said he would keep scouting for more such acquisitions in North India.
Going by what Dr. Shetty has been professing and practising so far, his entry in NCR would also save patients from unnecessary scalpel cuts in addition to doling out quality treatment at most affordable of costs. Sample his statement- '99 percent of the time a sick person does not need an operation' while the fact is a sick person in NCR most of the time becomes a captive of the corporate hospital and ends up enduring procedure which he does not need.
Corporate hospital industry making killing out of hapless patients in National Capital Region (NCR) is in for a tectonic shift in terms of cost of treatment, thanks to his entry. Dr Shetty is being billed as a potential disruptor of sorts so far as cost of treatment is concerned.  You might as well name him 'disruptor in cheap'. Over the years, Narayana Health has become a metaphor for quality healthcare at affordable price. Here is one 'brand equity' which is flaunting with panache its ability to offer treatment at 'generic' cost, especially cardiac surgery. He is being looked at as harbinger of much needed reprieve for patients coming to Delhi or Gurugram for treatment.
The phenomenon naturally has set tongues in NCR's private healthcare corridor wagging and evaluating as to its impact on the cost scenario in the region. It is being said that Narayana Health's ventures in NCR is going to give Dr. Naresh Trehan fame Medanta and likes of it in Delhi, a run for their money. Grapevine has it that hospital sharks dominating the NCR healthcare turf tried their best to forestall this entry. Corporate hospitals all in this region are mired in allegations galore including some namely doing unnecessary operations, over charging, making patients captive etcetera.
However, since his idea of utopian healthcare travelled to NCR much before his acquisitions materialized and reverberating all over, the challenge for Dr. Shetty would be to fiercely guard his image of being a benign healthcare honcho he has so assiduously created through years by his practice and his socialistic ideas of affluence having nothing to do with quality of treatment.
Freeing patients from price tag has been his quest ever since Dr Shetty established his hospital Narayana Hrudayalaya in Bangalore in 2000. Dr. Shetty's philosophy has been that high cost of treatment in fact proves a treatment worse than the disease because the expenditure from the pocket leaves the whole family of a patient pauper to the extent of descending below poverty line. A votary of quality of treatment being freed from affluence, Dr. Shetty has predicted that a time would surely come when poorest of the poor would get best of treatment in India. He fondly believes that online healthcare would make it reality some day in future.
Well, Nrayana Health has tied with 350 bedded Dharamshila Cancer hospital in Delhi. NH will be managing the hospital after upgrading it into multi speciality tertiary establishment in one year's time. This facility in Vansundhara Enclave, which is offering only cancer treatment at present, would also provide cardiac surgeries, liver and kidney transplant, Orthopadic and other high end procedures. Narayana Health is also in the last leg of acquiring Gurgaon based multi speciality hospital NewRise Healthcare Limited formerly owned by drug maker Panacea Biotech Ltd. The 230 bedded hospital still in works and is likely to be commissioned in about a year.
For now, Narayana Health has 23 hospitals and seven heart surgery centres across India and one in Cayman Islands.