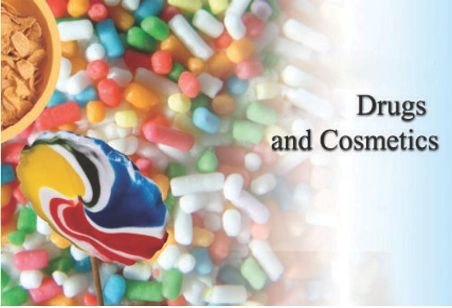 According to the Karnataka State Registered Pharmacists' Association (KSRPA) if the manufacturers or wholesalers are allowed to sell directly to registered medical practitioners(RMPs) and hospitals the there is a great chances of  the spurious adulterated misbranded and not of standard quality drugs as drug inspectors will inspect rarely and draw samples from these institutions.
While communicating with the Union ministry of health and family welfare, the KSRPA clearly stated that sellers are inspected frequently and samples tested regularly. But with the proposed changes, registered pharmacists will also get their legitimate share of the business chain and their turnover increases. That's the reason all registered pharmacists that substitution demanding approval.
In the draft of Drugs Sale and Distribution Rules, 2017, the registered pharmacist will have the freedom to substitute the active pharmaceutical ingredients manufactured by different companies.  Ashokswamy Heroor, President KSRPA said that registered pharmacists can also the authority to offer consultations to the patients and doctors, in The Pharmacy Act, 1948 and The PPR, 2015. Hence it's the time to permit registered doctors to sell substitute drugs. Hence the Rule 11(4) must be deleted.
Government hospitals may be retained in the 'wholesale' definition to buy drugs at reduced rates.
In Rule 7 (1)(iv) refers the power to investigate suo moto may be granted, the word suo-moto should be added at the end. Heroor said that without the addition of that word, the drug inspector will not be able to investigate an offense noticed by him and any oral complaint made to him.
Heroor also said "In Rule 7(1)(vi) at the end of the sentence, there is need to add the words: to the controlling Authority. Without this addition, the controlling authority cannot assess the work turned out by the drugs inspectors. In Rule No: 8. Heading should include the words other than Homeopathic medicines. In the same rule in the sub-rule the words should be added as in-charge registered pharmacist should be the proprietor or a partner or a director of the firm. Where the working hours of the pharmacy extend beyond 8 hours, an additional Regd. A pharmacist has to be appointed for the period beyond the 8 hours. In Rule 9 (3)(v) which refers to the registered pharmacist's proof of registration and its renewal should also be insisted. Separately registered pharmacists may be insisted on retail and wholesale licenses. Rule 9 (4) (ii): In the first sentence, the words, competent person needs to be deleted. This is because any other persons cannot be employed in place of a registered pharmacist.
For the interpretation of the occupation, business or trade of the applicant, it must be prescribed that the applicant should be a registered pharmacist and should have 3 years experience in the retail sale of drugs.