New Delhi:  Domestic Medical device makers' body had almost readied to whistle with glee when words sauntered to them that there might be increase in customs duty on medical devices to create level playing field for indigenous makers.
But on the budget day, they were left hissing and had to don the mantle of a whistle blower. They imputed some foul play around budget in case of customs duty on medical devices and demanded a probe.
Normally industrialists pull punches even if the budget turns out unsatisfactory for them. Contrary to this, Association of Indian Medical device industry (AiMED)'s Forum Coordinator, Rajiv Nath, minced no words. His disdain and derision was blatant when he fumed, 'Govt to feed the ambitious Healthcare Coverage program with Cheap Chinese imports and expensive USFDA approved imports! What a strategy! Make in India for medical devices is a passé! Let us aim for 90 %imports as 70 % import was not the best bench mark. Manufacturers who were trying – You were chasing a foolish dream'.
Their expectations had reached a crescendo a day before unveiling of budget but nosedived when the reality dawned on them. A harsh home truth also emerged that they are pitted against mighty US medical device industry and imports lobby that can make mockery of 'Make in India'. What transpired regarding customs duty on medical devices was an eye opener for them.
The customs duties on two types of medical devices had been increased to 7.5% and 10% from 5% and 7.5% in budget provisions but finance ministry reversed it the very next day by a notification. Dazed domestic industry of about Rs 9,000-crore imputed it on finance ministry mandarins henpecked by powerful US medical devices industry lobby.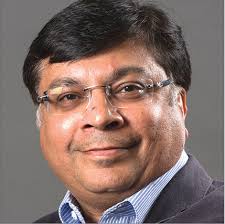 Rajiv Nath said, 'Our market share is coming down drastically, with nearly 90% of devices imported, including even basic products like syringes, needles and thermometers. For the last four years, we have waited for measures to be announced by the government to boost manufacturing, but they speak 'Make in India', but actually encourage import and sell in India. Domestic manufacturers are finding it difficult to compete in government tenders due to low-priced Chinese products procuring tenders.'
Mr Nath further said, 'We were expecting the government to move forward on promised reforms and anticipated conducive measures to boost domestic manufacturing of the medical devices. It is frustrating that against our expectations, the government has not included any measures for promoting growth of $10 billion Indian Medical Device market in the Union Budget 2018-19 as has been done for consumer electronics, food processing, footwear, etc. It reeks of step-motherly treatment.'
He added, 'The sector was looking forward to clear and specific promotional measures since it was one of the first five sectors included for 'Make in India' initiative. Regrettably, nothing has been done to improve domestic manufacturing in the sector. And that too when the Indian medical Device industry has opted for self regulation wherever necessary for strengthening the government's hands in improving affordable healthcare in the country.
Though budget's focus on providing universal healthcare services is a step in the right direction for building a healthy nation, the domestic industry is left in the lurch by not giving it necessary protection against imports, Mr. Nath felt.
Nominal tweaking in custom duty applicable to medical devices is urgently needed to address Rs 27300 crore import bill and 70-90percent import dependency. Other sectors like automobile and mobile phones are flourishing with custom duty protection while medical devices industry is left to languish, Mr. Nath said.
If the government is still serious about 'Make in India' it can still include some minor legitimate demands of our industry which will go a long way in making medical device industry internationally competitive and world class and boost 'Make in India' program. These include:
(a) The government needs to increase the basic import duty on medical devices in the range of 10-15 per cent to make manufacturing more viable than importing, and give nominal protection to investors.
(b)Withdrawal of Concessional Duty Notification of Basic Duty and Special Additional Duty of Medical Devices and for reverting of Duty on the items covered under HS 90.27, 30.06 and 38.22
(c) Imposition of 10percent Basic Duty on HS 90.27 & HS 30.06 (mainly Diagnostics – equipment & reagents)
(d) Reduction of duty on raw materials to produce these devices and diagnostics to 2.5percent.
In addition, we also need to think of consumers and Dept. should consider to introduce a Tax Innovation Structure of stalling Artificial Inflation of MRP by imposing a 1percent GST Cess on MRP to have a disincentive to Importers  from passing on above effect of duty increase to the Consumers and even by indigenous manufacturers . This will make Indian Medical Devices including Diagnostics competitive and safeguard consumers from artificial inflation and exploitatively high MRP.
If the government had focused on giving a major boost to medical device manufacturing in the country and also ensured a robust MRP regime, then it would have served many purpose with one shot – i.e. (a) Lower the overall healthcare cost and (b) lead to sharp reduction on import dependency.