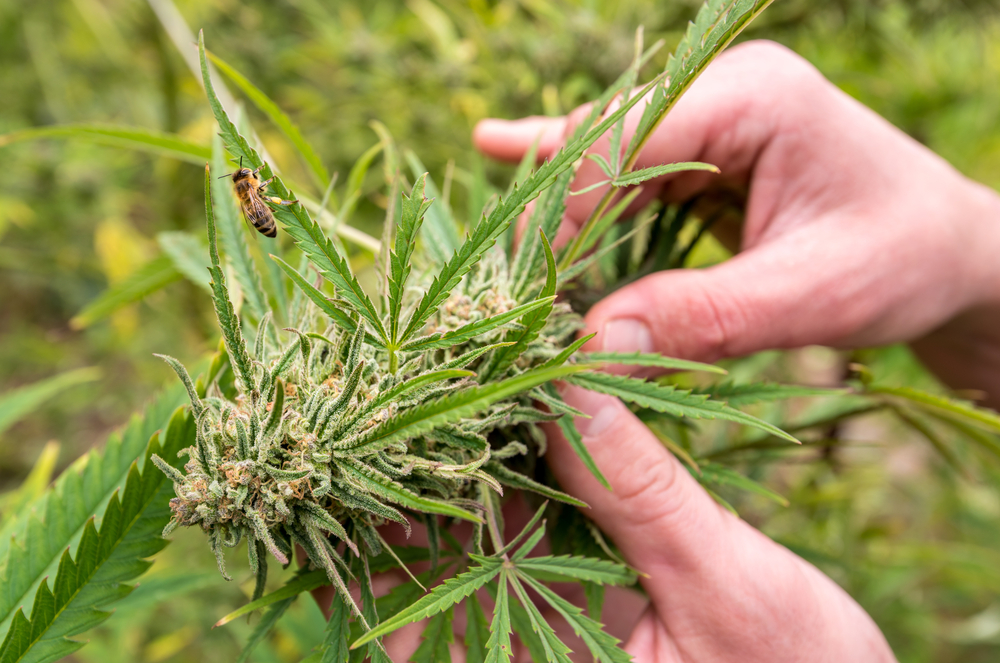 New Delhi : Experts said "There is an enormous dissociation between the widespread use of cannabis-based therapies to treat diverse epilepsies and our understanding about the efficacy and safety of different cannabinoids in treating different epilepsy syndromes." Because Patients and lay group put political pressure to allow for medical marijuana, the goal of this special issue is "to evaluate the concerns and gaps in cannabinoid knowledge and medical education, and to create a curriculum as a first step in building a broader Education Roadmap
Cannabinoids are obtained from the cannabis plant.  Medical use of cannabis became restricted in 20th century but with the loosening of laws regarding medical marijuana, researchers started study of Epilepsy & Behavior, to produce a special issue that presents an in-depth assessment of the potential of cannabinoids for the effective treatment of epilepsy.
Raphael Mechoulam, PhD, Head of the School of Pharmacy and Director of the Institute for Drug Research at Hebrew University notes that non-psychoactive cannabidiol (CBD) is officially approved for the treatment of intractable pediatric epilepsy in Israel, but it took over 35 years to conduct the studies and obtain the results. He expected that over the next decade we see major advances both in the medical-scientific and the treatment aspects of epilepsy with the help of CBD and related cannabinoids.
The major challenge is to move a plant-based drug from research studies to clinical use for pharmaceutical companies. Although cannabis is currently legal for medical purposes in half of the states and another seventeen states allow products that are high in cannabidiol (CBD) and low in THC (tetrahydrocannabinol) for medical use, none of these products has been approved by the FDA.
We hope with the help of media coverage and articles, stimulate more studies, greater understanding and more importantly, define the potential benefits and harms of cannabis-based therapies for epilepsy. According to survey promoted by Epilepsy Action Australia, a national non-profit organization received 976 responses & 14% reported currently using or having previously used cannabis products to treat epilepsy. Furthermore, 51% of parents/guardians reported reduced use of anti-epileptic drugs by their child after commencing use of cannabis products.